2014 Lotus Lantern Making Event for Foreigners
본문
Lotus Lantern Making Event for Foreigners
%26ldquo;Feel and experience 1,000 year old traditional Korean culture%26rdquo;
%26ldquo;Please attain your Buddha hood by lighting a %26lsquo;Lotus Lantern%26rsquo; in your mind%26rdquo;
The lantern has the meaning of brightening our mind and the Lotus Lantern Making itself is also prayer for the happiness of yourself, and of others.
The experience of Lotus Lantern Making is a wonderful moment for reflection about your own sincere wishes and also a chance to carry your own lantern in the mini parade around Insa-Dong.
As a part of the %26ldquo;Traditional Cultural Events%26rdquo; that provides the opportunity to experience a wide variety of traditional cultures of Korea, The International Dharma Instructors Association invites you to %26ldquo;Lotus Lantern Making Event for Foreigner%26rdquo;.
Date %26amp; Time: April 27(Sunday) 2014 / 11:00 ~ 18:00 pm
Part1: 11:00~14:00, Part2: 14:00~18:00
Place: In front of Jogye-Sa (Temple)
Registration: by email; ipogyo@buddhism.or.kr
by fax; 02 722 2203
How to get there:
Take subway line No.1 to Jonggak Station, Exit 2
Take subway line No.3 to Anguk Station, Exit 6
Please make a reservation as soon as possible to secure your seat. You should show up 10 minutes before the start of the event, otherwise the reserved seat will be released to other guests on the waiting list.
For further information: www.llf.or.kr/eng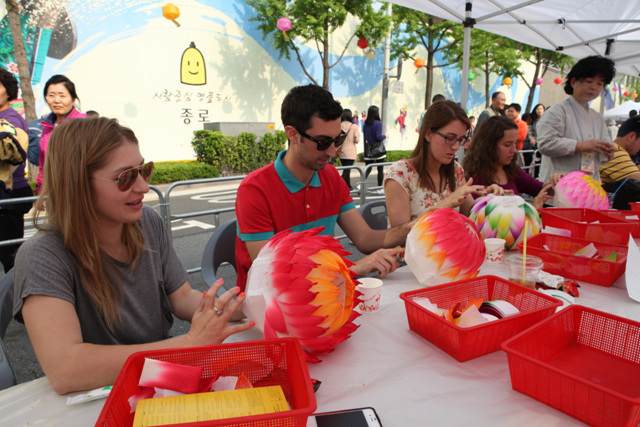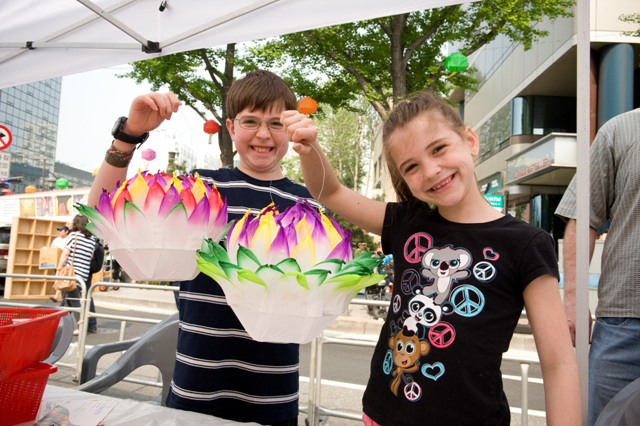 Hosted by the International Dharma Instructors%26rsquo; Association