Introduction
Yeon Deung Hoe (燃燈會), Lotus Lantern Festival, an UNESCO Intangible Cultural Heritage of Humanity and
Korea's National Intangible Cultural Heritage No. 122
Friday, April 29 - Sunday, May 1, 2022(2566 Buddhist Era) Vicinity of Jogye-sa Temple, Jongno street, downtown in Seoul, South Korea
The traditional festival that lightens the minds of people and the world! The festivity that connects everyone! We would like to invite you all to Yeon Deung Hoe,
a thousand years of exquisite and entertaining occasion.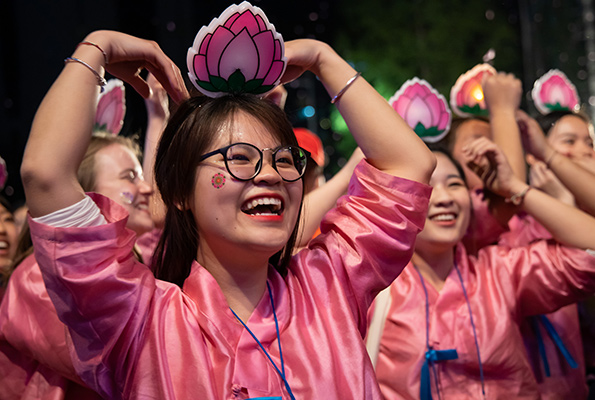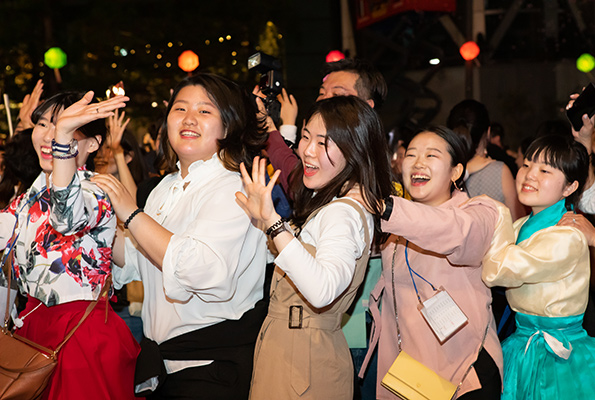 Yeon Deung Hoe, also known as "Lotus Lantern Festival"
is originally an event with Buddhist significance, but is now becoming a cultural festival for everyone in South Korea.
We invite all to share the millennial heritage of "Yeon Deung Hoe," the Lotus Lantern Festival!

The festival has a long tradition of more than 1,200 years and is an UNESCO Intangible Cultural Heritage of Humanity and Korea's National Intangible Cultural Heritage No. 122. It boasts the largest number of visitors of more than 300,000 native Korean and 50,000 foreign visitors at the festival.

You can find the energy of Lotus Lantern Festival(Yeon Deung Hoe)
in the Buddhist idea of the larger world where you and I are not differentiated but connected with each other.
Just as a lantern brightens the world, the participants light up the festival with their time and energy for the enjoyment of all.

The Date of the festival changes every year as it opens through the weekend right before the Buddha's birthday on 8th April by lunar calendar. In 2022, the festival comes 30th(Sat), April.

* E-mail for more information: llf@buddhism.or.kr